Family owned and operated since the company was founded in 1957, Norman Camera and Video has evolved into one of the Midwest's most complete photo imaging suppliers. Satisfied repeat customers, their children and their grandchildren have formed a large regular customer base. They help support this large operation in a relatively small town.
Our small town philosophy of providing the finest products at low prices with honest and knowledgeable salespeople is the key to our success. We make every effort to properly describe, fairly price and determine appropriate new and used products for our customers. When problems inevitably arise, every effort is made to fairly resolve them.
Whether you wish to Buy, Sell, or Trade photography's and video's finest products, we would like the opportunity to add you to our growing list of satisfied customers.
Our Locations
Norman Camera has two retail locations:
Grand Rapids, MI Store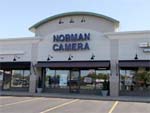 2954 28th Street SE
Grand Rapids, MI 49512
View map
Phone 616-954-9920
Fax 616-954-9921
HOURS:
Mon-Tues
10AM-6PM
Wed-Fri
10AM-7PM
Saturday
10AM-6PM
Sunday
CLOSED
Kalamazoo, MI Store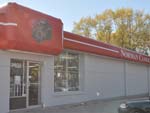 3602 S. Westnedge Ave.
Kalamazoo, MI 49008
View map
Phone 269-343-0460
Fax 269-343-6410
HOURS:
Mon-Tue
10AM-6PM
Wed-Fri
10AM-7PM
Saturday
10AM-6PM
Sunday
CLOSED